Love to laugh? Yada Sistahs love to laugh and fellowship with new and old friends. At our events, you will find women from various churches, cities, and groups. We have had women travel in from Kentucky, Mississippi, Georgia, and other states just to hear our guest speaker and have a God-filled night. It's a mix of women who have one purpose - to be closer to God. The Yada Sisterhood welcomes any and all women to our sisterhood and encourage them to bring their friends.

Yada Sisterhood Jackson, TN · All Rights Reserved.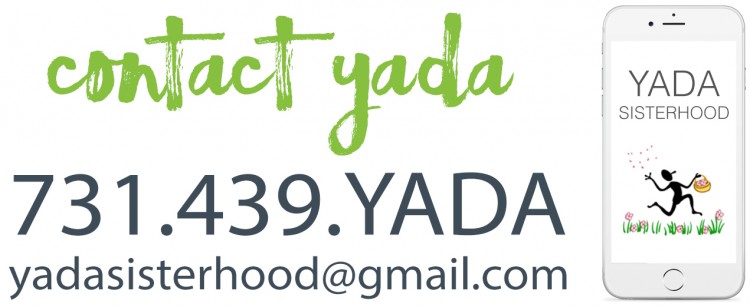 The goal of Yada is to reach out and meet the unique needs of women. We want to provide nourishment to the body, mind, soul, and spirit. We want to create a sisterhood - a place to belong for women. Yada provides a place for women to be needed, to serve or to be served. It's a place of fellowship where we can encourage one another and share godly wisdom and spiritual truths.

At Yada events, the food is plentiful and the messages do satisfy the soul! You never know who you will hear or see at an event. Yada is committed to inviting inspired speakers and teachers, who will bring a message to all. A group of about 20 women, who serve as the Leadership team, take this commitment very seriously. Through many divine connections, we have been blessed by a multitude of wonderful Christian speakers.