Yada Sisterhood Jackson, TN · All Rights Reserved.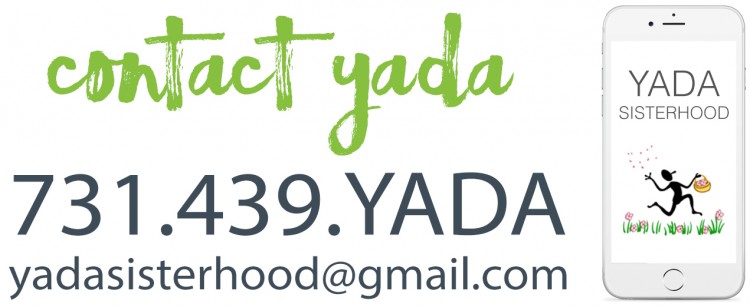 Yada meets the third Thursday of each month (excluding June, July, December) at 6:30 pm in Hope Hall at Northside United Methodist Church. Yada events are free and open to all women regardless denomination, race, color, or background.

​​A recent attendee stated, "I don't know how God works this out every single time with a different speaker, but He does!" We have to agree! When the speaker concludes, the fellowship continues as all the sisters leave the event. There is typically a 'meet and greet' with the speakers afterwards in the lobby. If a speaker has books or CD's, they are made available at this time.
Doors open at 5:30 pm. Each Yada event begins at 6:30pm with a welcome and an introduction from the Yada Coordinator.
Lines are formed as women bee-line to the potluck-style food tables filled with delicious dishes from every sistah.

​​Our motto is "Bring a Dish, Bring a Friend" and the women do!​​​
After dinner, we play a game and give away Yada Happies. We also have themes to each event with a color for the night.

​​You do not have to dress a certain way to attend. Just a fun thing we do!​​
Then, our guest worship leader helps transition and prepare as we settle in to hear the speaker's message.

​​Our guest worship leaders range from top Christian recording artists to regional worship teams.​​​
After being led by our worship leader, our guest speaker will take the platform to deliver their message.

​​When the evening has concluded around 9:00ish, the fellowship continues as everyone leaves.​​​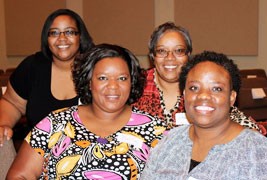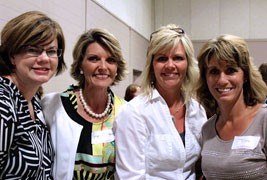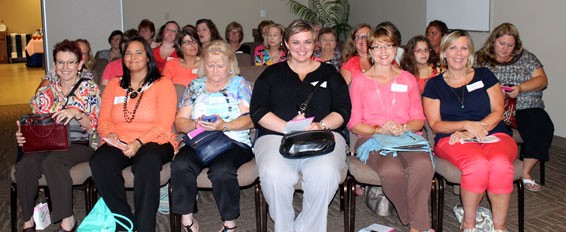 At our events, there are certain row of chairs that we call our Rowdy Girls section. These women are the most flexible with our event seating logistics. They eat dinner in our second seating area and in turn we let them go through the buffet lines first. Over time, these women have become more Rowdy and Prowdy!

​​"If I acted crazy, I did it for God; If I acted overly serious, I did it for you. Christ's love has moved me to such extremes." 2 Corinthians 5:13-14 The Message