What began in October 2004 is still going strong today. Yada is not a national ministry, but began locally in a "living room." It started with an invitation to 17 women to seek God as to how to minister to women and has grown beyond anything this small group could have imagined. Our events now average 550 women with our highest event reaching 720 women.

We once met in the church gym with about 150 women. God has stretched this ministry beyond Hope Hall's four walls. Women from all over West Tennessee are traveling in for the events. We're always anxious to see where God is taking the ministry next.




Yada Sisterhood Jackson, TN · All Rights Reserved.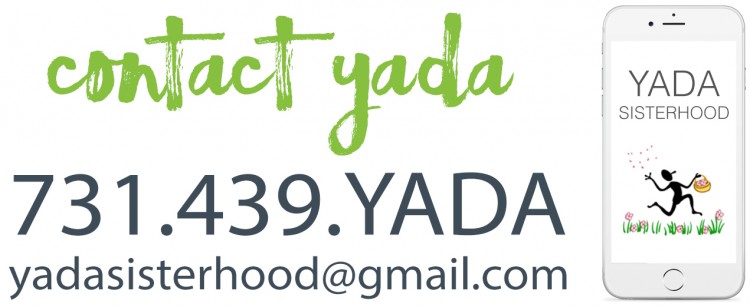 One of the first things women notice when they attend Yada for the first time is the instant fellowship. Laughter abounds at Yada on purpose. We realize some women have very stressful hard lives. We believe Yada is called to be a respite for women and provide a place to be refreshed. Laughter is just one of the ways this is accomplished.

Yada's home place is Northside United Methodist Church. ​​Lisa Clements, Yada's Ministry Coordinator is quick to say, "Yada is not a Northside thing or even a Methodist thing, though we are very grateful for both foundations. Yada is a God thing and a women thing. Only He has been able to weave together such an unique combination of ministry."​​