Yada Sisterhood Jackson, TN · All Rights Reserved.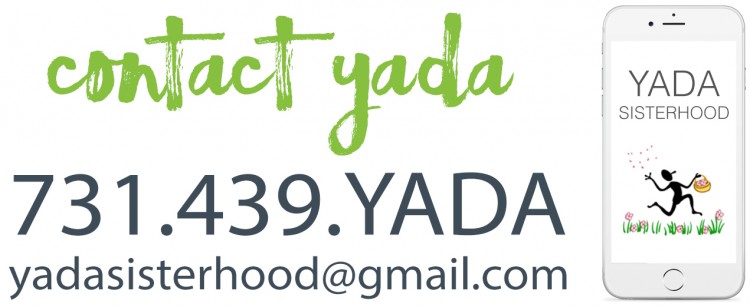 We love seeing our Yada Sistah's help promote this ministry by wearing or using our Yada products. We have everything: t-shirts, journals, coffee mugs, tumblers, tote bags, and umbrellas. Our goal in selling Yada items isn't to make money, but to get a message out.

​​Through the years, we have had many women tell us that because they had a Yada shirt on that it started a conversation with someone about this ministry and about God which they might not otherwise have had. That's our goal. We only have one rule when you wear your Yada gear…. "ACT NICE!" Ha!